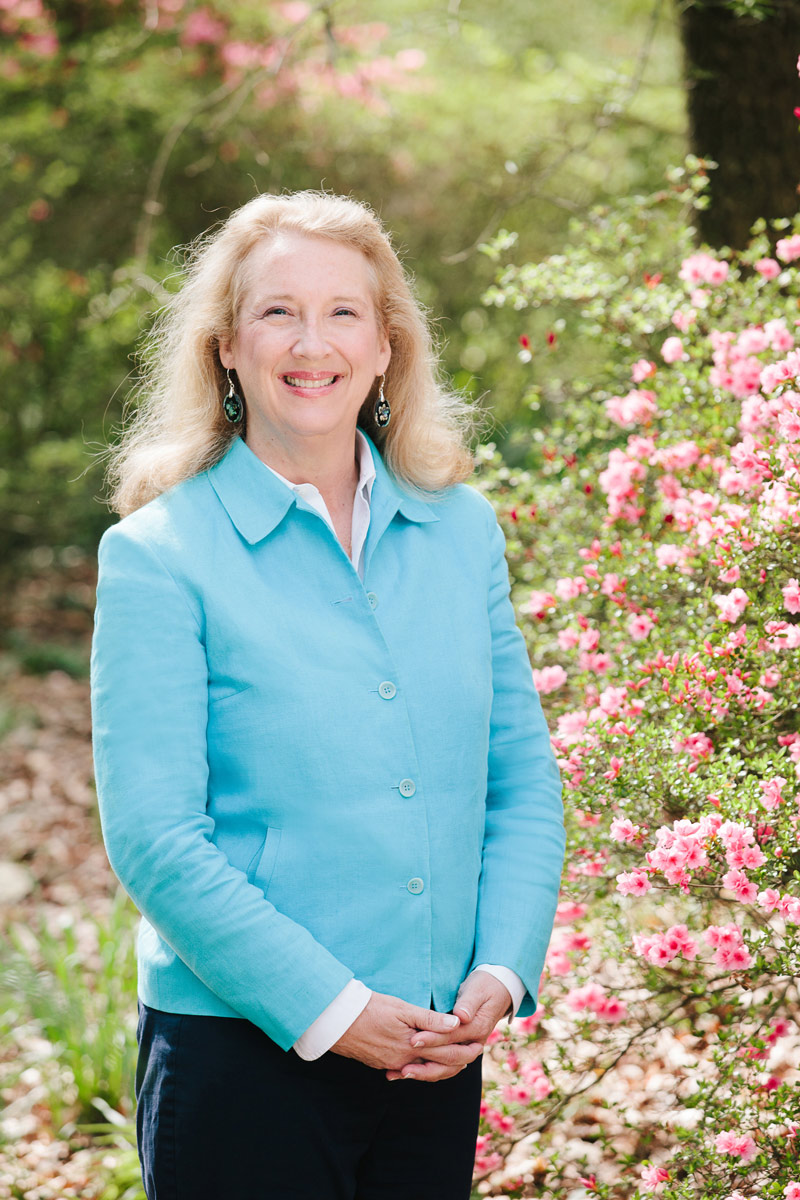 Chellie received her undergraduate degree with a major in psychology from The University of North Carolina at Chapel Hill, and she received her law degree from North Carolina Central School of Law Evening Program.
Chellie's career in family law has benefitted substantially from her prior career in mental health. After graduating from college, Chellie was a researcher in the field of longitudinal educational research at the Research Triangle Institute. She then joined the Southeast Institute for Group and Family Therapy, a non-profit, post-graduate educational institute for mental health professionals. Chellie worked at the Southeast Institute for Group and Family Therapy for twenty-five years as Co-Director.
After graduating from law school, Chellie began her career in family law by joining the renowned Chapel Hill family law firm of Lewis & Anderson, where she practiced for ten years until the firm's principal, Susan Lewis, retired from the full-time practice of family law. In 2014, Chellie founded Chapel Hill Family Law with her colleague, Brian Johnston, to continue the tradition of excellence maintained by Lewis & Anderson.
Chellie is a member of the North Carolina State Bar, the North Carolina 15B Judicial District Bar, the American Bar Association, the North Carolina Bar Association and its Family Law Section, and the North Carolina 15B Judicial District Bar Association. She is also a trained Parenting Coordinator and Certified District Court Mediator.
Chellie has performed pro bono work through the Volunteer Income Tax Assistance Program and through the Center for Death Penalty Litigation. She has also served as an Executive Board Member for the North Carolinians Against Gun Violence Education Fund, as the Chairwoman of the Eric Berne Fund and Scholarship Fund of the International Transactional Analysis Association, as the Director of University Presbyterian Church Middle School Youth Group, as a Member of the U.S. Transactional Analysis Association Coordinating Council, as the Campaign Manager for the 2008 reelection of Judge Alonzo Coleman, and as a Ruling Elder in the Presbyterian Church, USA.
Chellie is a native of Chapel Hill. She is married and the mother of three adult sons and two adult step-daughters.
Send Chellie an e-mail at chellie@chapelhillfamilylaw.com.
Testimonials
"Chellie represented me in an ugly divorce which was emotionally and physical exhausting.  She was on top of everything and fought hard for me.  Sometimes, it was hard, and I just wanted to throw in the towel.  But, Chellie was persistent and hard-working.  She was also a friend when needed and a wonderful attorney when needed.  Anyone who gets the chance to retain her would not be disappointed and would be well-represented."  A.L.
"Dealing with legal issues is often a time of high emotional stress.  Not only is Chellie organized, efficient and responsive, but she also has an empathetic and caring quality which helps to ease the anxiety of legal proceedings and makes her clients feel comfortable and confident that they will receive the outcome they are seeking.  Chellie is knowledgeable and explains a clear timeline and pathway along with likely results so you know what to expect.  I would and have proudly recommended Chellie to friends, family and colleagues alike."
"Chellie is a model for all family law attorneys, and I recommend her with the utmost regard to those seeking counsel.  From a legal perspective, she is able to navigate through intricate legalities by simultaneously focusing on the big picture issues, as well as on the finer details.  From a non-legal perspective, she has a deep understanding of human emotions and behavior that is so integral to achieving successful legal outcomes in family law.  Chellie helped me through a long, complex, gut-wrenching case with professional wisdom, common sense, compassion, and a steady hand.  I will always be indebted to her."  M.F.W.